Amongst the up coming musicians from Africa , Adedeji is the first african musician that caught my attention. He's a great composer , guitarist , singer. I'm sure we will hear more about him in the future.
-Lionel Loueke
Deji brings an infectious energy and enthusiasm to his music. Whether he is playing guitar, singing or doing both at the same time he takes us on a creative journey that is exciting, unpredictable and rooted in the jazz tradition and also soulful with blues and r&b influences. His natural ability is obvious as one can hear in the ease of his playing and his strong rhythmic sense. Check out "Ajo" and enjoy!
-Freddie Bryant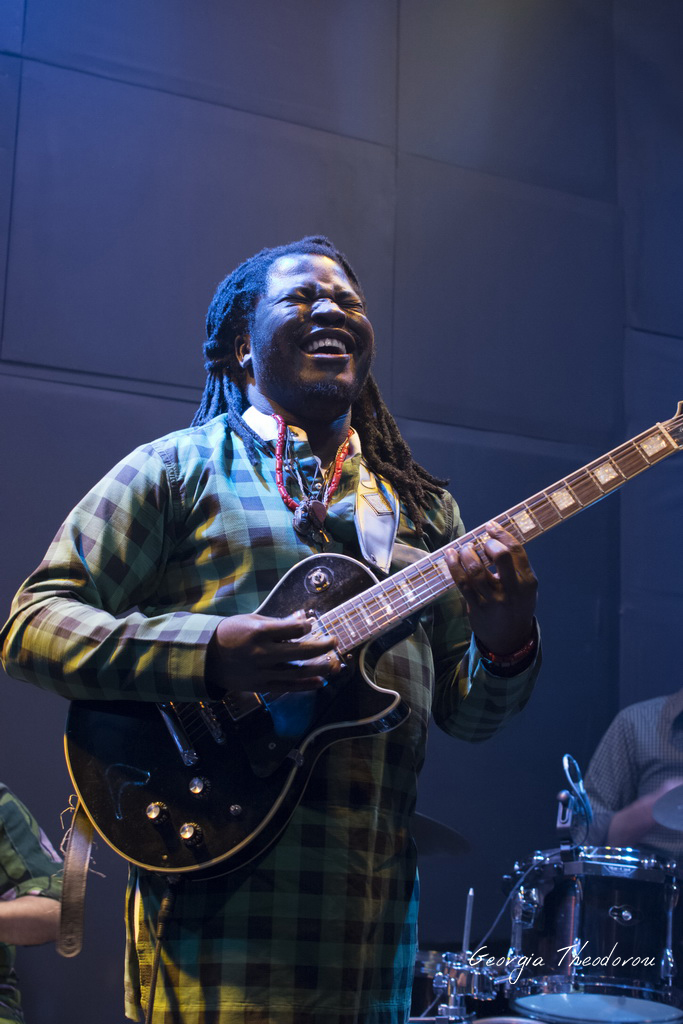 From West Africa To The World   -All About Jazz
  Adedeji unites African music with jazz on new album  -Jazz Corner Magazine
  Adedeji combines jazz, folk, and world music on eclectic 'Ajo'  -Mi2n
  Singer/songwriter Adedeji effortlessly combines jazz with world music on new album  -Jazz Corner Magazine
 After listening to him i was surprised that, in this world of hip hop and americanized Africans, Adedeji is taking us to the real direction i believe his work will open us into new dimensions of Art in general not just music.
-Lekan Babalola
Take the soulful voice of Stevie Wonder, the hipness of D'angelo, and the great scat and guitar playing of George Benson, and you come up with Adedeji …this cat is going places!!!!
-JD Walter