ADÉDÈJÌ YORUBA ODYSSEY One World Records 2022
TOP OF THE WORLD, SONGLINES December 2022
TOP 10 on World Music Charts Europe November & December 2022
TOP 10 on Transglobal World Music Chart October, November & December 2022
In recent years Nigerian music has become synonymous with the globalised Afrobeats of the likes of Burna Boy and Wizkid. That single additional 's' brings with it a world of sonic difference from the original Afrobeat of Fela Kuti, Tony Allen and company, and it's a joy to come across a record that unashamedly celebrates the glory days of Nigerian funk in the 1970s and 80s with such untrammelled exuberance. Lead vocalist, guitarist and keyboard player Adédèji Adetayo started singing in a church choir in Lagos before he was ten and recorded his debut album as a bandleader in 2012. Yoruba Odyssey is his third full-length release and the follow-up to 2017's Afreekanism.
ADÉDÈJÌ Nominated BEST ARTIST 2023 & TOP OF THE WORLD Songlines
It's a party from the first bars of Nigerian artist Adédèjì's third album, Yoruba Odyssey… tight, intense, energetic, funky and jazzy… advanced musicians… fine guitar playing and a soulful velvety vocal… Adédèjì has made his own mark with elements of sophisticated jazz and soul."Susanne Holmberg, LIRA, November 2022
"…a buzz of excitement, with rhythms that are both intricate and simple – try to sit still with this music! – great guitar playing, fantastic horns… The arrangements are phenomenal – the first time you are actually mainly swinging to this music, but with repeated listening you only hear how beautifully the singing is done together and how wonderful the arrangements are put together – this is a growth record that you can listen to endlessly. Sublime picture!" Holly Moors, MOORS MAGAZINE, November 2022
"The music of Adédèjì is sincere and honest, great swirling music, performed with joy and inexhaustible energy!" Mattie Poels, MUSIC FRAMES, October 2022

MORE REVIEWS
www.oneworldsmusic.com/reviews-adedeji

After the last sold out concerts in Lagos, we cant wait to present the live concerts in Europe!
Many greetings
Carolina Vallejo
One World Records, December 16, 2022.
Source: https://www.songlines.co.uk/review/yoruba-odyssey
You can place your vote on the link
https://survey.alchemer.com/s3/7121855/Vote-in-the-Songlines-Music-Awards-2023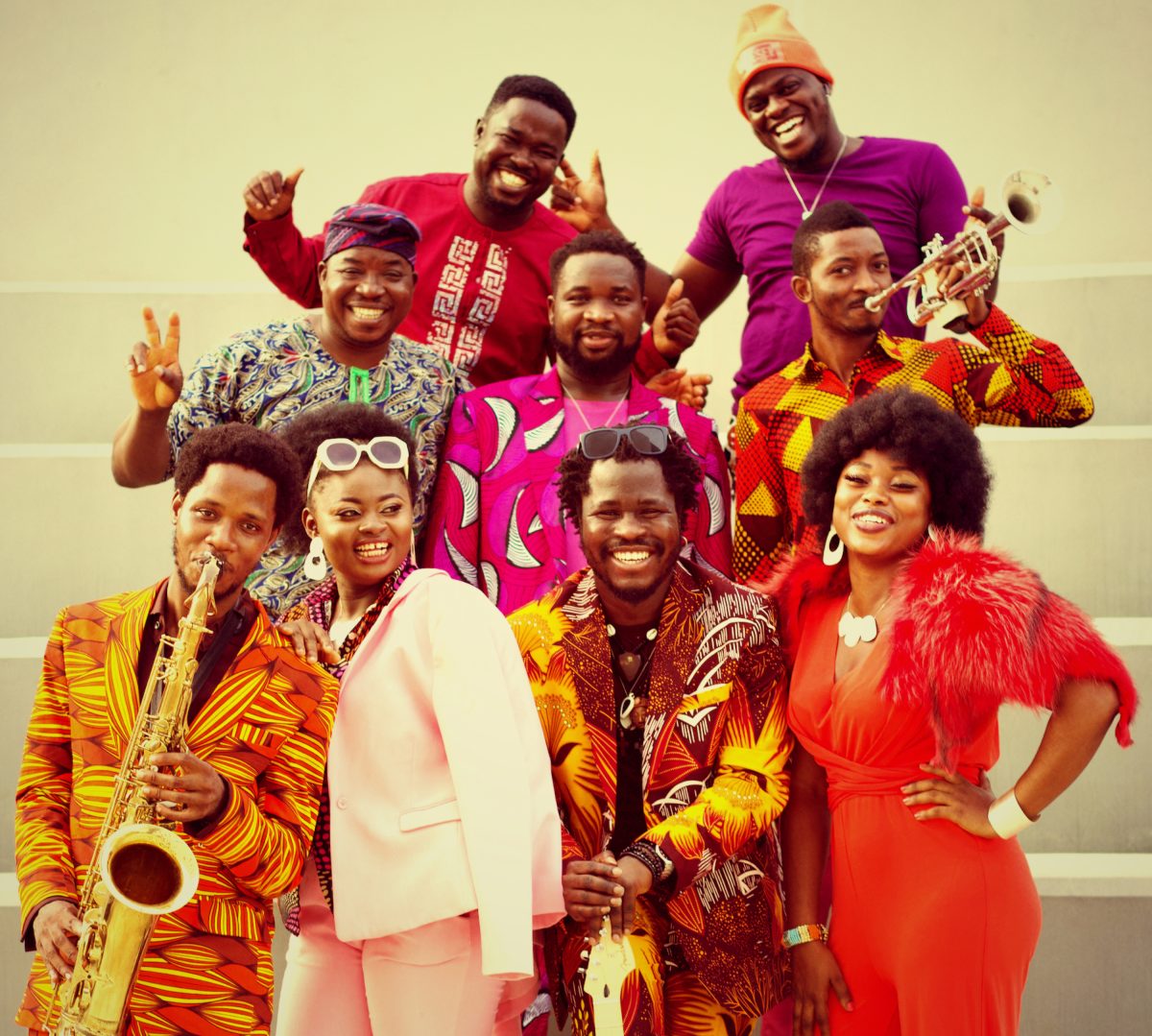 BOOKING ADÉDÈJÌ
The amazing 9 man band from Lagos, will start the European tours in the summer 2023.
REQUEST THE CONCERT JUNE, JULY, AUGUST & OCTOBER 2023
line up
Adedeji Adetayo Guitars & Lead Vocal Ebun Arowosegbe Backing Vocals Mary Shobowale Backing Vocals
Victor Ademofe Trumpet & Back Vocals Ralph Lasisi Tenor Saxophone & Back Vocals
Samuel Olawale Keyboards & Back Vocals Wale Akindiya Bass & Back Vocals
Abiodun Wura Oke Congas, Djembe & Back Vocals Samuel Obinna Drums
OFFICIAL VIDEO 'Shyphiliezation' by ADÉDÈJÌ
LISTEN TO YORUBA ODYSSEY